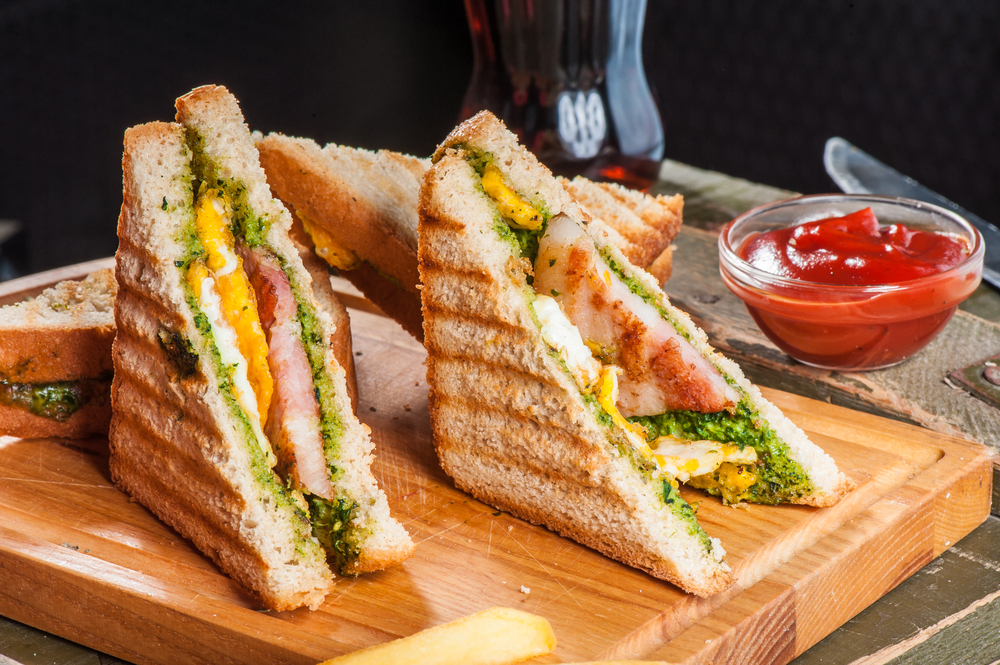 Bread is a lovely and delectable blank canvas. On this page, you'll find three of the simplest recipes for transforming them into delicious sandwiches.
Too busy to make breakfast or lunch? Brunch may still be a good idea to squeeze in your lazy and busy days, and sandwiches are the most convenient and tasty dishes to serve at this time.
We are talking about protein-rich sandwiches with veggies and meat, rather than peanut butter and jelly or Nutella. So, get your bread and grill pans ready because this page contains three of the tastiest yet simplest sandwich recipes.
Crispy Chicken Sandwich
Of course, this page begins with the crowd's favourite, the crispy chicken sandwich. This is so quick and simple to make that it won't take up much of your time while you are working or playing at a crypto casino.
Items needed:
4 leaves romaine lettuce
4 skinless, boneless chicken breasts
1 large tomato, sliced
1 cup all-purpose flour
4 whole wheat buns, toasted
1 tsp garlic powder
Vegetable oil
1/4 tsp ground paprika
Directions:
Combine paprika, garlic powder, and flour in a small bowl. Then dip the chicken breasts in the mixture.
In a medium-sized skillet, heat the oil over medium heat. Cook the chicken breasts in batches until golden brown.
Arrange the toasted whole wheat buns. After that, arrange the chicken, tomato pieces, and lettuce in a layer.
Fish Fillet Sandwich
Items needed:
2 whole-wheat sandwich buns, split, toasted
4 fish fillets
Flour
Breadcrumbs
2 slices mozzarella cheese
1 tbsp pickle relish
2 eggs, beaten
1/3 cup fat-free mayonnaise or salad dressing
Cos lettuce
Directions:
Separate the flour, eggs, and breadcrumbs into three different dishes.
Coat both sides of the four fish fillets in the flour, eggs, and breadcrumbs, in that order.
In a medium-sized skillet, heat the oil over medium heat. Cook the fish fillets in batches until golden brown.
Combine mayonnaise and relish in a small bowl. This mixture should be layered on each bun. Then, top them with fish fillets, cheese, and cos lettuce, in that order.
Classic Banh Mi
Items needed:
1 rotisserie chicken, cooked and chopped
⅓ cup rice vinegar
1 tsp salt
1 baguette
1 large carrot, sliced into fine strips
Mustard
Coriander (cilantro)
Sriracha
2 small cucumbers, chopped
Mayonnaise
1 tbsp sugar
Directions:
Combine the sliced carrots, salt, sugar, vinegar, and 1/3 cup water in a small dish. Allow at least 10 minutes for it to cool.
Begin by piling the mustard and mayonnaise on the baguette. Top it with chicken, soaking carrots, cucumber slices, and coriander.
That's all there is to it! You now have three delicious and healthy sandwiches to start the week off right. What's even better is that they are really simple and quick to make! This article is your guide to amazing sandwich lunches — perfect whether you are stuck at work, playing crypto casino games, or simply seeking a crunchy nibble.