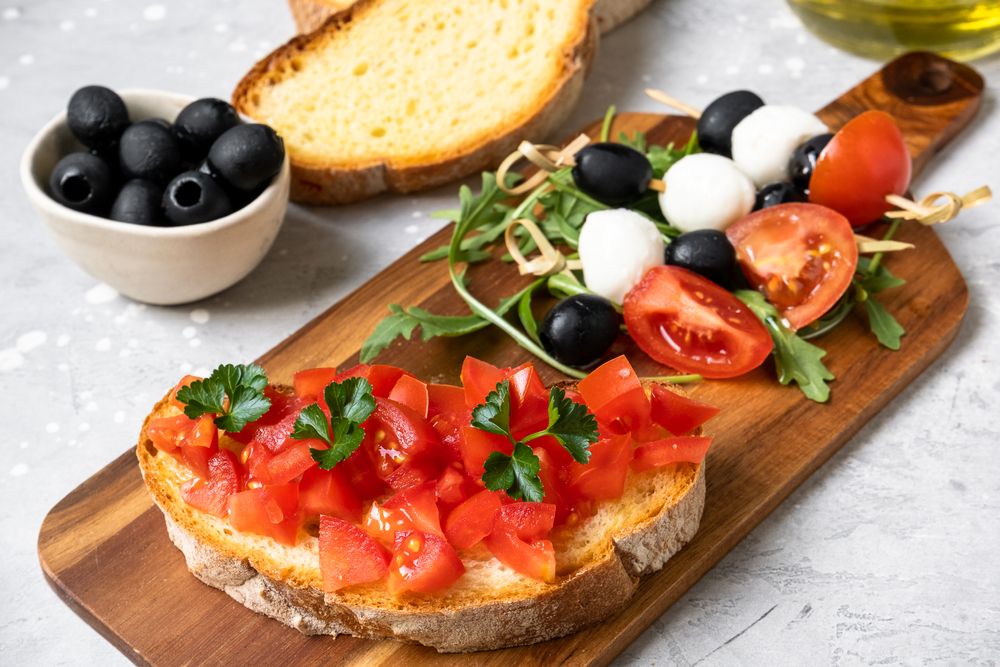 Just had a long, arduous day where you can't seem to find any energy to prepare for dinner? Or, how about the fact that you are so caught up with work that you can't make time to eat? It's a good thing that we have snacks for both convenience and a boost of energy. So, other than the universal cheese and crackers, here are five quick yet tasty snack recipes to try.
1. Blueberry Oatmeal Smoothie
Any time of the day is always good for a quick break with a refreshing smoothie.
Items needed:
2 cups fresh blueberries

1 large banana

1/2 cup of Greek yoghurt

1/4 pineapple, chopped into chunks

10 ice cubes

1 cup almond milk

1/2 cup of rolled oats
Directions: 
Combine all ingredients in a blender and mix until smooth and creamy.
2. Fruit Dip (Berries on a stick)
Bid goodbye to unhealthy packaged chips because you can nibble instead with fruits. Whether you are busy binging TV shows or playing to swap and buy OSRS GP for browser games, fruit skewers are always a good treat. 
This fruit dip snack is made with luscious fresh strawberries, grapes, blueberries, or any of your favourite types of berries. These are superfoods, and eating them throughout the activity gives you high levels of gallic acid, protecting the brain from stress.
3. French Toast
Items needed:
3 medium eggs

60g powdered sugar

85 ml full-fat milk

6 slices of white loaf

30g butter

Whipped cream, optional

Maple syrup

6 tsp vanilla extract
Directions:
Whisk together the eggs, milk, vanilla extract, and maple syrup in a large mixing bowl.

Soak each loaf for at least three minutes in the mixture.

In a separate frying pan, melt the butter over medium heat. Fry the egg-soaked loaves until golden brown and crisp around the edges.

Place on a platter and serve. Powdered sugar and whipped cream can be sprinkled on top if desired.
4. Vegetable and Chickpea Fritters
Items needed:
1 cup frozen peas and corn

Vegetable oil or oil spray

3/4 cup cheese, grated

2 carrot, grated

2 garlic cloves, crushed

4 eggs

2 zucchinis, grated

400g canned chickpeas — drained, mashed, rinsed

3/4 cup plain flour
Directions: 
In a large mixing bowl, combine all ingredients to make a moist, sticky batter.

Heat oil in a skillet over medium heat. Cook tablespoonfuls of the mixture in batches until they turn golden brown and crispy.
5. Creamy Sauteed Spinach Dip
Items needed:
1 1/2 cup spinach

1 tbsp olive oil

4 tsp garlic, minced

1 medium white onion, chopped

Salt and pepper to taste

1 tsp soy sauce

2 tbsp butter
Directions:
In a large skillet, heat the olive oil. After the onion has become transparent, add the garlic and butter. Return to the pan and cook until the onion is golden brown.

Add the soy sauce and mix well. Combine spinach, sautéed onion, and garlic in the pan.

Cook until spinach is wilted. Add salt and pepper to taste.
So, there you have it! You now have five snack recipes perfect for the whole weekday. They're so easy to make that they don't take much of your time, whether you're working or playing to buy OSRS GP online for browser games.