1. Savory Meatloaf With Oatmeal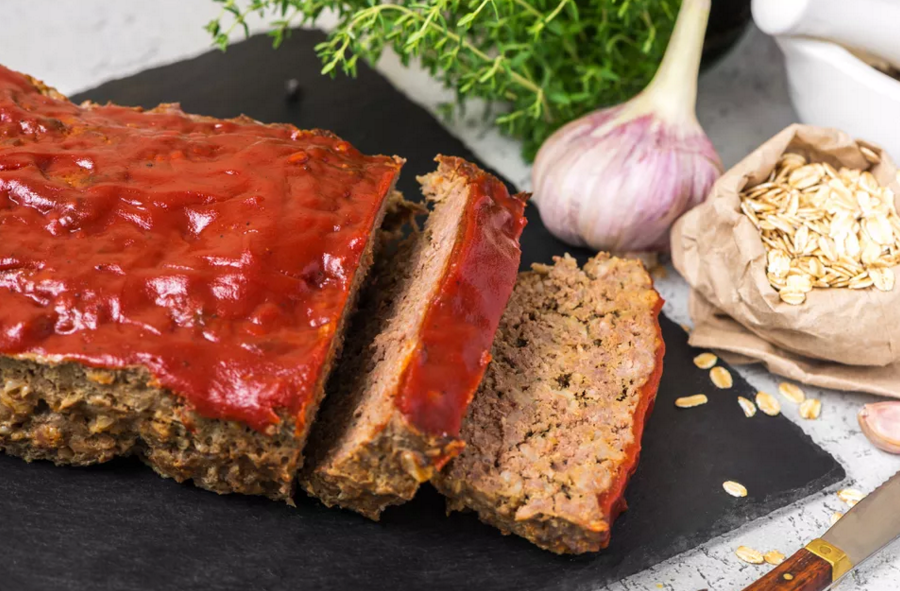 Ingredients
2 pounds ground beef
2 tablespoons grated onion
1 large egg (slightly beaten)
1/2 teaspoon garlic (crushed and finely minced)
3/4 cup oatmeal (quick or old-fashioned)
3/4 cup milk
1/4 cup ketchup (plus more for topping)
1 tablespoon Worcestershire sauce
1 1/4 teaspoons salt
1/4 teaspoon ground black pepper
1/2 teaspoon dried thyme (or sage)
Instructions
Gather the ingredients.
Heat the oven to 350 F (180 C/Gas 4). Grease a 9-by-5-by-3-inch loaf pan or meatloaf pan.
Combine the ground beef, grated onion, egg, garlic, oatmeal, milk, 1/4 cup of ketchup, Worcestershire sauce, salt, pepper, and sage or thyme.
Blend the mixture thoroughly but don't over-mix.
Pack the ground beef mixture loosely into the prepared loaf pan.
Bake in the preheated oven for 1 hour and 10 minutes; then remove and carefully pour off any excess grease.
Spread ketchup over the top of the meatloaf and return to the oven for 15 to 20 minutes longer.
Serve with mashed potatoes and green beans or broccoli.